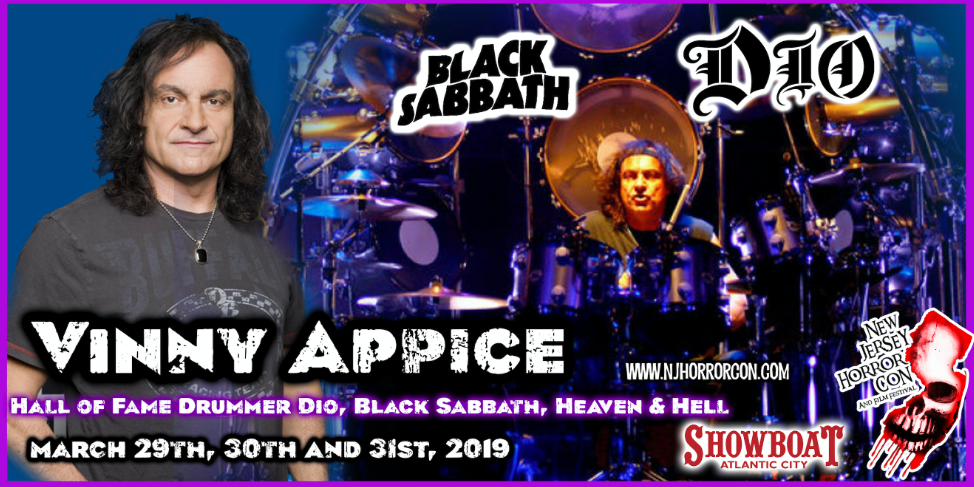 "We do history through our music with a little drum craziness in the middle of different things.   Now it's a high energy rock show.  We kick each other's ass! " '
- Vinny Appice on Drum Wars
It's time for some real talk between two drummers! One has been the drummer for the likes of Dio, Black Sabbath, John Lennon, and many more! The other is well....me.
Ladies & Gentlemen, I'm beyond stoked to share my interview with one of the all the time great rock drummers ever, Mr. Vinny Appice! Tune in as we talk about the state of rock music, drum wars, visuals and more! 
Photo Property of NJ Horror Con 
Thank you Mike and Michelle from Sledgepad LLC, JayCrow, and Shannon Krus for being Patrons!! 
Follow the BCP on Facebook and Twitter: @bobculturepodcast