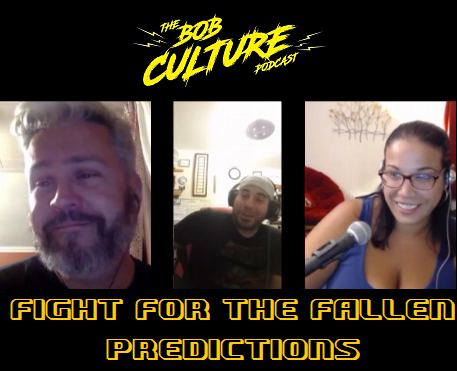 AEW keeps putting out quality content, so the BCP cranks out yet another predictions panel episode.  Returning to the panel, I'm joined by The Queen of The Indys herself, Tiffany and Le Editor in Chief of The Pop Break, Mr. Bill Bodkin to make our full card picks.   Tune in for AEW talk and tunage from Damn Nation!!
Support the BCP on Patreon! https://www.patreon.com/bobculturepodcast
Thank you Mike and Michelle from Sledgepad LLC, JayCrow, and Shannon Krus for being Patrons!! 
Follow the BCP on Facebook & Twitter: @bobculturepodcast