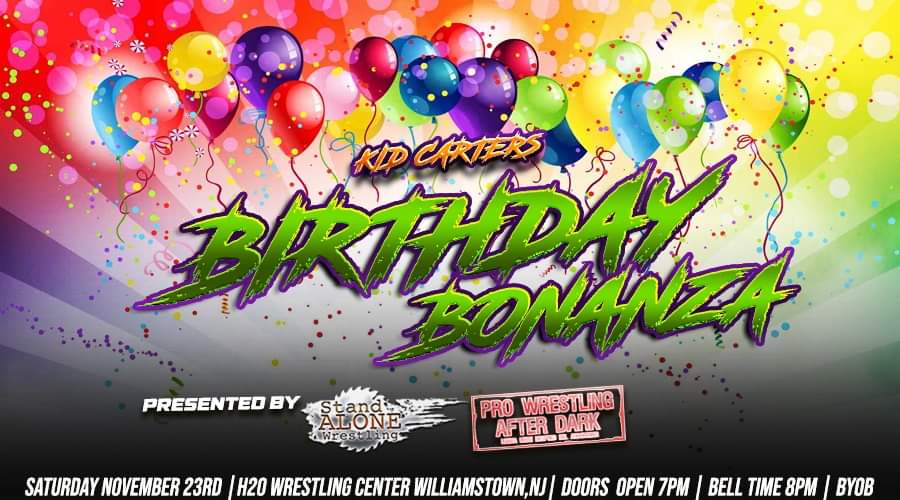 At only 9 years old, Kid Carter is already booking one of the most epic Indy Wrestling shows to date.  Kid Carter joins the show, along with his father and
local Indy Promoting Legend Chad Minnes (Stand Alone Wrestling/ Pro Wrestling After Dark) to talk Kid Carter's Birthday Bonanza scheduled for November 23rd at H20 Wrestling Center in NJ.  Carter even lets us in on an exclusive match announcement along with some other VIP perks available for the show.   
Chad also returns to the show to talk about trying to step away from the business, his farewell show "Adios Amigo" at The Electric Halloween Festival next month, and shows a lot of love to some amazing talents he's gotten to work with over the years.  Not to be outdone by his own kid, Chad drops two more match announcements exclusively here on The Bob Culture Podcast! Tune in!
Tickets:   
Kid Carter's Birthday Bonanza - November 23rd, 2019 7pm
Adios Amigo at The Electric Halloween Festival 
October 18th & 19th
Southwind Vineyard  
Millville, NJ