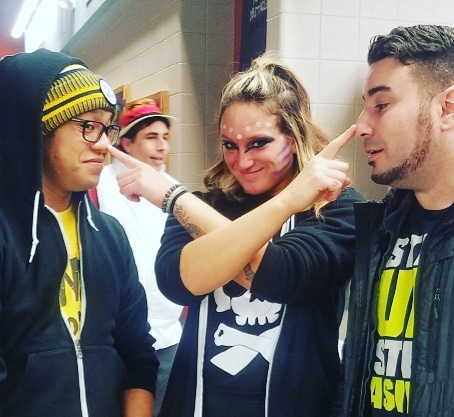 "I just want to kind of change things in a positive way.  I never really was like - I wanna go win this major title, that's my big goal.  I just want to wrestle to the best of my ability and make wrestling more fun.  I want to bring joy back to wrestling."  - Kris Statlander 
Stoked to share our out of this world interview with one of the best wrestlers in the galaxy right now, AEW's Miss Kris Statlander.  This was a super fun and refreshing interview as Kris kept it very real, and at the same time had fun keeping us on our toes!  Kris talks about bringing joy back to wrestling, her dog Dino, and shares some advice for up and comers.   Tune in for a really fun interview with one of the most charismatic and talented competitors in the universe!!   
Follow Kris Statlander @Callmekrisstat
Tunes Courtesy of Roulette
Co-host: Kriss Nunez 
Support the BCP on Patreon! 
https://www.patreon.com/bobculturepodcast
Thank you Mike and Michelle from Sledgepad LLC, JayCrow, and Shannon Krus for being Patrons!! 
Follow the BCP on Facebook & Twitter: @bobculturepodcast