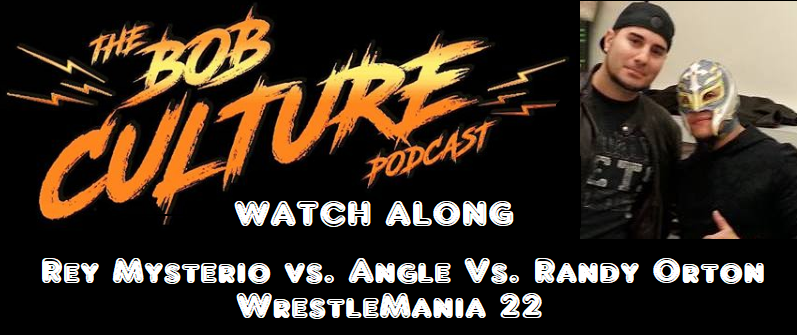 For our first ever watch along episode, the goodest brother Kriss Nunez and I watch one of my all time favorite wrestling moments.   This would of course be when my all time fave Rey Mysterio would finally capture the World Heavyweight Championship at Wrestlemania 22.   Cue up your network to Mania 22 at 2:46:44 (POD performs "Booyakah 619" at Wrestlemania) and tune in!! 
Tunes provided by Roulette
Support the BCP on Patreon! 
https://www.patreon.com/bobculturepodcast
Thank you Mike and Michelle from Sledgepad LLC, JayCrow, and Shannon Krus for being Patrons!! 
Follow the BCP on Facebook & Twitter: @bobculturepodcast