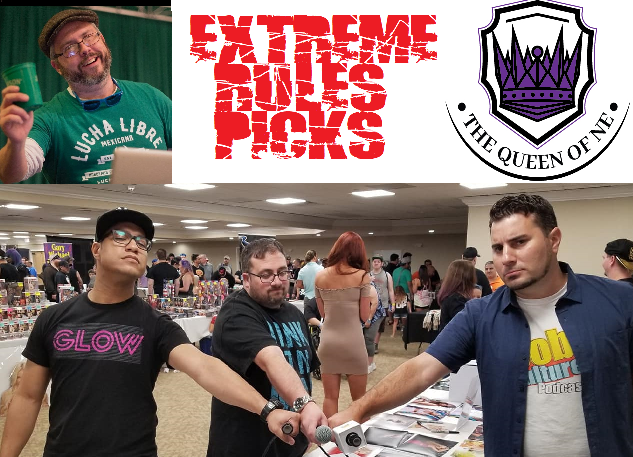 "Basically it's steaks versus pancakes versus soy patties..." - Michael Vacchiano on The Smackdown Tag Team Title Match
Extreme Rules is this Sunday on The WWE Network, so I've assembled our Dream Team of BCP panelists including The Queen of NE, Kriss Nunez,
The Pop Break's Bill Bodkin, and the returning Michael Vacchiano!! We cover all angles for every match and then some.  Tune in for LOTS of opinions,
fantasy booking, and great tunage from It Lives, It Breathes! 
For more great content by Bill, Mike, and Rob check out:  http://www.thepopbreak.com
Music Courtesy of It Lives, It Breathes
Thank you Mike and Michelle from Sledgepad LLC, JayCrow, and Shannon Krus for being Patrons!! 
Follow the BCP on Facebook & Twitter: @bobculturepodcast
BCP Instagram:   The Bob Culture Podcast