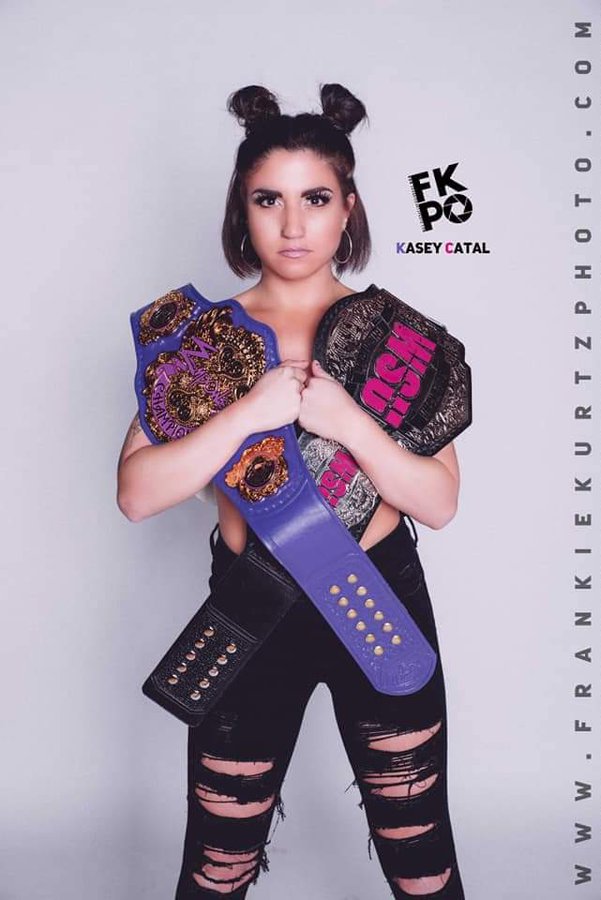 Ahead of her match at Titan Championship Wrestling's Goddesses of War Show July 24th in Ocean Gate, NJ we are 
honored to be chatting with the current Empower Wrestle Champion and former WSU Wrestling Tag Champ, Mrs. Kasey Catal !!  Kasey talks death matches, goals, and beating up her hubby in the ring!! Tune in!!
Follow Kasey on Twitter: @CatalKasey
Special Co-host: Tiffany Anne 
Photo by: Frankie Kurtz 
Tunes provided by Roulette
Support the BCP on Patreon! 
https://www.patreon.com/bobculturepodcast
Thank you Mike and Michelle from Sledgepad LLC, JayCrow, and Shannon Krus for being Patrons!! 
Follow the BCP on Facebook & Twitter: @bobculturepodcast