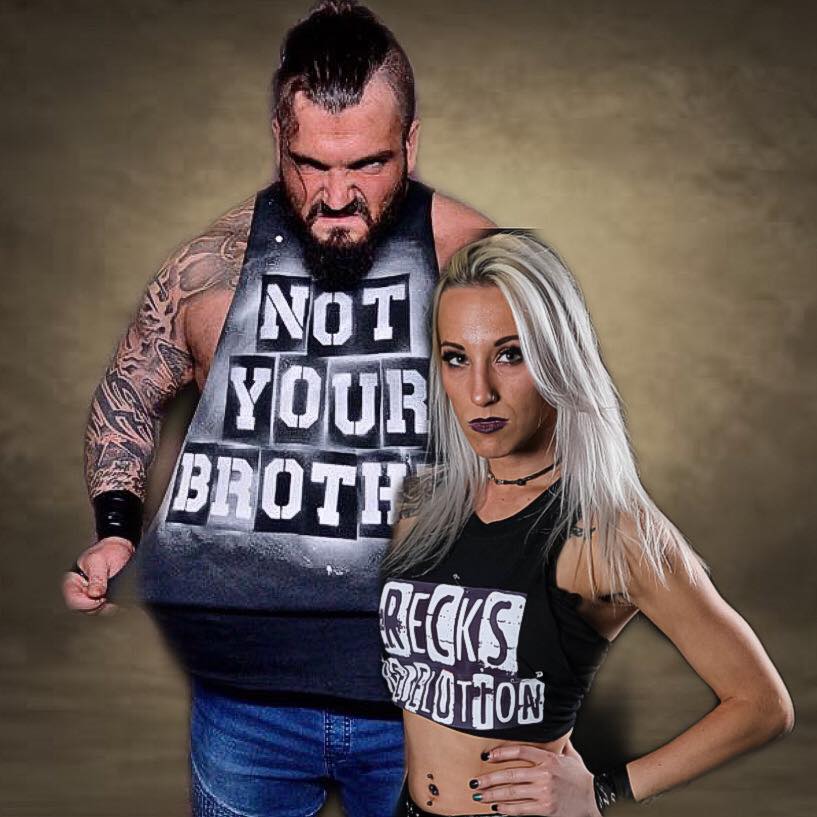 "Realistically I had no idea who I was anymore.  I was a yes man.  I was a corporate guy.  You tell me to cut my hair to get to TV -  BOOM! I cut my hair off.  Then I look in the mirror, and I'm like what the hell did I do?  I walk out there with my hair short and I don't feel like myself anymore.  I started to get so disconnected. Why the hell did I listen to everybody else, and not my gut feeling?   So when it's time to do everything my way....our way again, I'll be ready to make it work.  I'm not gonna wait for my opportunity, I'm just gonna take it. I'm gonna give you something you can't deny.  " - Mike Orlando 
Lots of real talk from Mike Orlando and Allie Recks on our latest episode of the BCP.  The power couple don't pull any punches in this hard hitting, long form interview discussing their recent heel turn, the state of the indy scene,  injuries, and the fate of The Green Machine.  Tune in for one of our realest and most passionate chats to date.   
Follow Allie:  @AllieRecks
Follow Mike: @Thebigorlando
Allie Recks Patreon  https://www.patreon.com/theallierecks
Tunes provided by Roulette
Support the BCP on Patreon! 
https://www.patreon.com/bobculturepodcast
Thank you Mike and Michelle from Sledgepad LLC, JayCrow, and Shannon Krus for being Patrons!! 
Follow the BCP on Facebook & Twitter: @bobculturepodcast