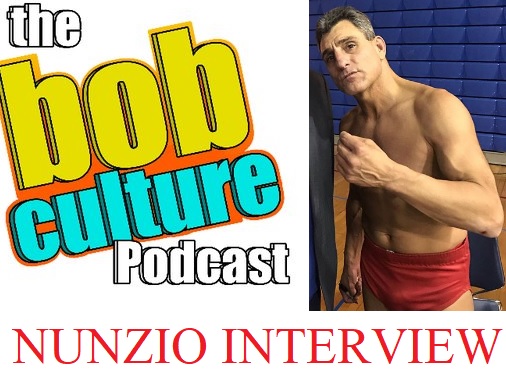 "I love watching NXT.  I think it's a great location for professional wrestling.  I think it's a great performance center.   I love Tony Nese.  I'm very happy for him."  - Nunzio 
Just hours before Tony Nese would win the Cruiserweight Championship at Wrestlemania, he would unknowingly get the tap on the shoulder from our guest, ECW legend, and former Crusierweight Champion, Nunzio! In this brief interview at Markout at The Meadowlands Nunzio talks to us about working all over the world, favorite opponents, and even shares some advice for up and comers. Tune in!
Co-host: Matthew Widdis
Follow Nunzio on Twitter:  @Nunzio_guido
Photo Courtesy of Andrew Pace 
Thank you Mike and Michelle from Sledgepad LLC, JayCrow, and Shannon Krus for being Patrons!! 
Follow the BCP on Facebook and Twitter: @bobculturepodcast