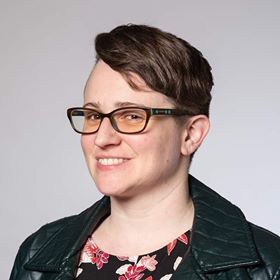 "It's just like anything else.   I used to be an adjunct professor and I would tell people at the end of the semester three things:  Show Up.  Number two, Show up on time. And three.  Give a damn. Really actually care. Nothing ever got done by people who could take or leave something" - Risa Pappas 
Making her way to the podcast, from promotions Women Superstars United,      ,  Super Krazee Wrestling, and Modern Vintage, we're stoked to welcome Indy Ring Announcer and Commentator Risa Pappas to the show.   Risa shares her take on the current state of the indys along with her thoughts on the current television promotions.  Tune in for some great advice and find out what it takes to get behind the microphone and be a storyteller in this crazy business! 
Follow Risa:  @RisaPappas
Tunes provided by Roulette
Follow Roulette at 
https://www.facebook.com/RouletteBandNJ/
Thank you Mike and Michelle from Sledgepad LLC, JayCrow, and Shannon Krus for being Patrons!! 
Follow the BCP on Facebook & Twitter: @bobculturepodcast