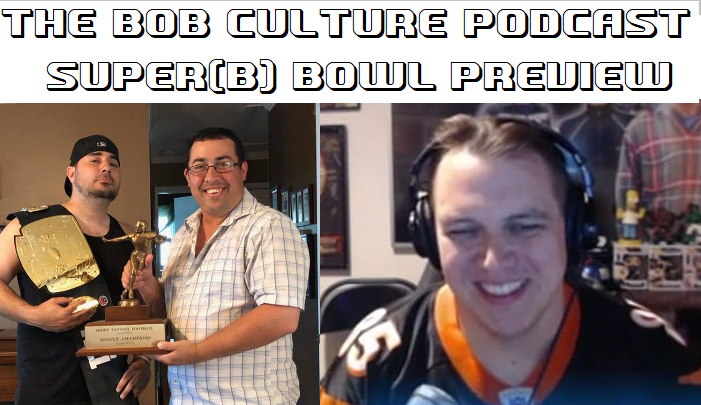 "I'm giving the edge talent-wise to Patrick Mahomes.   I think he's got more natural talent. I think he's got a great understanding of the game. His teammates are 100% behind him.  Mahomes enhances the team.  And that being said I think he's got a better insurance agent in State Farm......"  - Trevor Marden
Multiple Time Shore Fantasy Football League Champion Tim Urig and Podcast Dummies' Trevor Marden join me to talk all things Chiefs and 49ers going into Sunday's Big Game.  The boys and I talk gameplay, position players, scoring, defense, and even chat about the half time show.  Additionally, the fellas and I kick off the show by paying tribute to the late, great Kobe Bryant.  
Tunes provided by Roulette
Follow Roulette at 
https://www.facebook.com/RouletteBandNJ/
Thank you Mike and Michelle from Sledgepad LLC, JayCrow, and Shannon Krus for being Patrons!! 
Follow the BCP on Facebook & Twitter: @bobculturepodcast