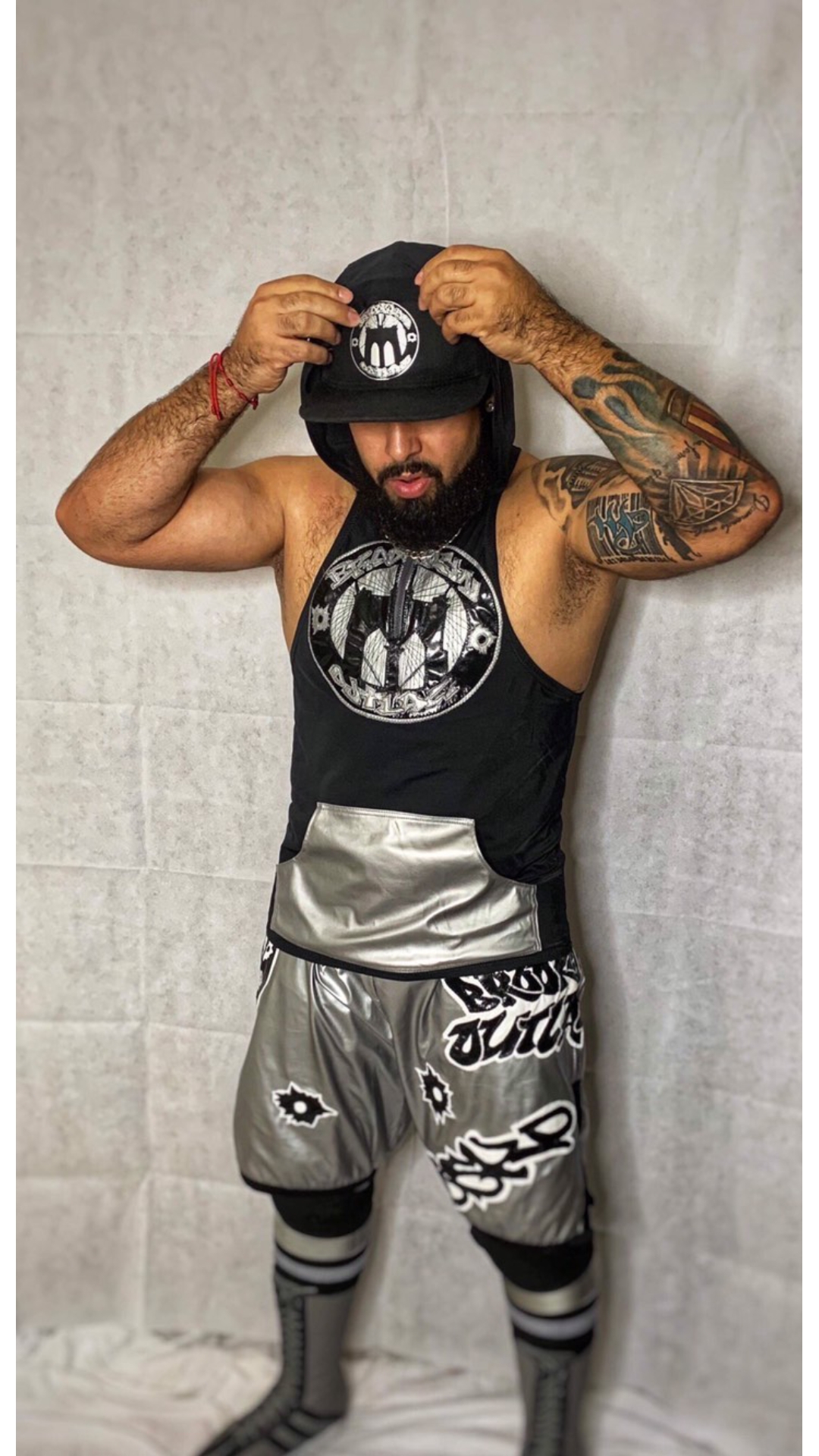 "My kids actually made me grow up and become the man that I am today.   Because when real life situations occur it's either time to grow up or get lost in the system.  I made sure that wasn't gonna be the case.  When I found pro wrestling, that would be my getaway from the stuff I was doing out on the streets - looking to cause some trouble and hanging out with the wrong people.  Wrestling felt great and it was obviously a drug for me. " - Mike "The Brooklyn Outlaw" Donovan 
Evolve Wrestler and former ACE Heavyweight Champion Mike "The Brooklyn Outlaw" Donovan joins the show and really opens up about his past.   Growing up in Brooklyn, Mike was headed down a dark path, but found a new path in the squared circle.  Mike shares his inspiration, influences, and goals in this very honest interview. Tune in and don't forget to catch Mike at Evolve 140 in Brooklyn!
Photo Courtesy of Mike Donovan
Follow Mike @BK_Outlaw
Thank you Mike and Michelle from Sledgepad LLC, JayCrow, and Shannon Krus for being Patrons!! 
Follow the BCP on Facebook & Twitter: @bobculturepodcast
BCP Instagram:   The Bob Culture Podcast