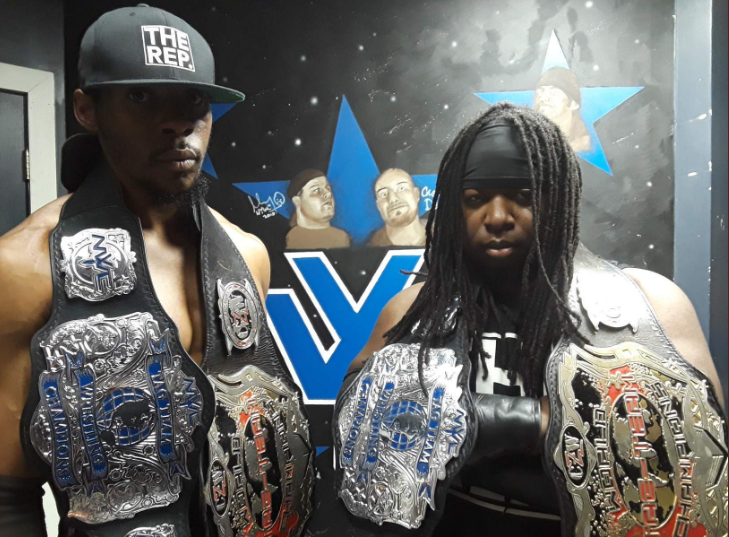 " I just want to work people who want it. Regardless of what that means to you. If you want to put a on a good show or if you want to f'n fight.  Whatever you want to display, your art - let's go!  Let's put it on for these people.  It's really that simple. If we got to go through some tables and boards - sigh - alright F' it, lets' do it.  Let's have some sense and let's have some fun.......And then go straight to that pay window!"  - David Mccall of The REP
Live from Adios Amigo at The Electric Halloween Festival, the boys and I had a really fun interview with one of the best tag teams on the planet today, 
Former CZW, Capital Wrestling, and Stand Alone Wrestling Tag Team Champions, THE REP.   Nate Carter and Dave Mccall talk about starting in the business, hardcore styles, and what the future holds for THE REP.  Tune in and find out why these guys are the next big thing in Tag Team Wrestling Today!
Follow THE REP on Social Media @NateCarter @TheRepDMC
Booking inquiries: mr215alive@yahoo.com
Thank you Mike and Michelle from Sledgepad LLC, JayCrow, and Shannon Krus for being Patrons!! 
Follow the BCP on Facebook & Twitter: @bobculturepodcast
BCP Instagram:   The Bob Culture Podcast