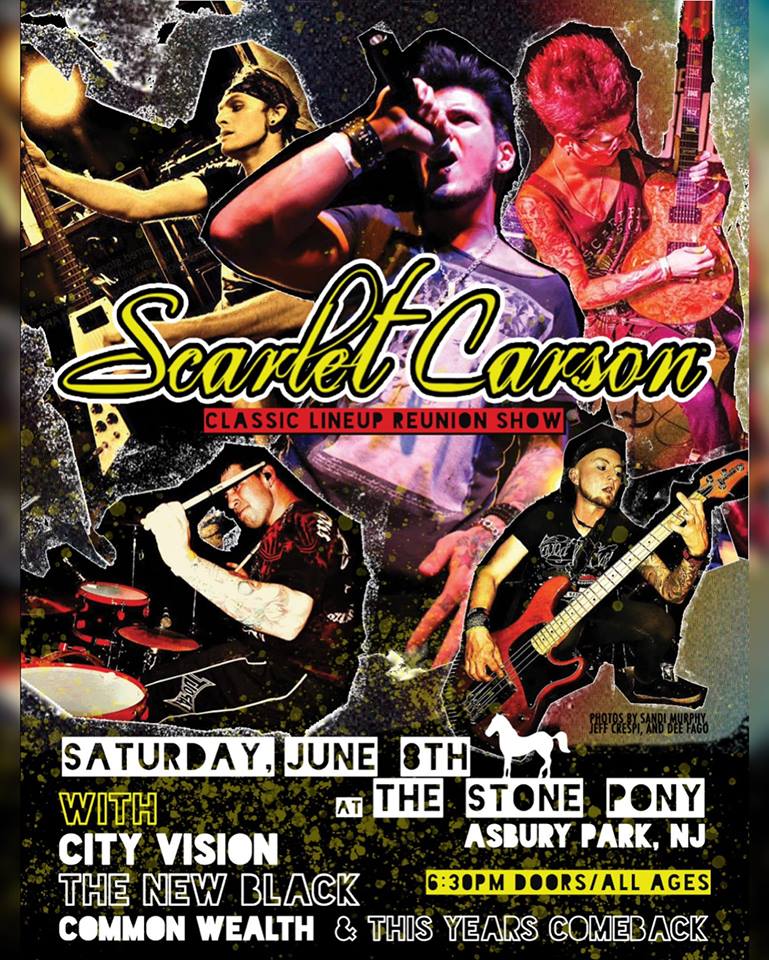 "Why Now? You look at a group of guys in their mid-30s that just figured it out. We're only getting older but our connections grow. Our networks grow. So it just seemed like, bygones have been bygones. We've been getting along for a very long time.   It's time to take another swing at this thing. " - Tom Herres 
It's been six long years, but Scarlet Carson has finally returned to the NJ Local Music Scene. Tommy, Steve, and M/ayhem join me to talk about the big Reunion Show that is set for June 8th at the legendary Stone Pony.  The boys also weigh in on local music and whether or not they are making a full time return to the scene.   Listen for some great conversation and tunage including "Foreverless" & "Safe from Silence"  
Scarlet Carson: http://www.scarletcarson.com
Photo Courtesy of Scarlet Carson 
Thank you Mike and Michelle from Sledgepad LLC, JayCrow, and Shannon Krus for being Patrons!! 
Follow the BCP on Facebook and Twitter: @bobculturepodcast