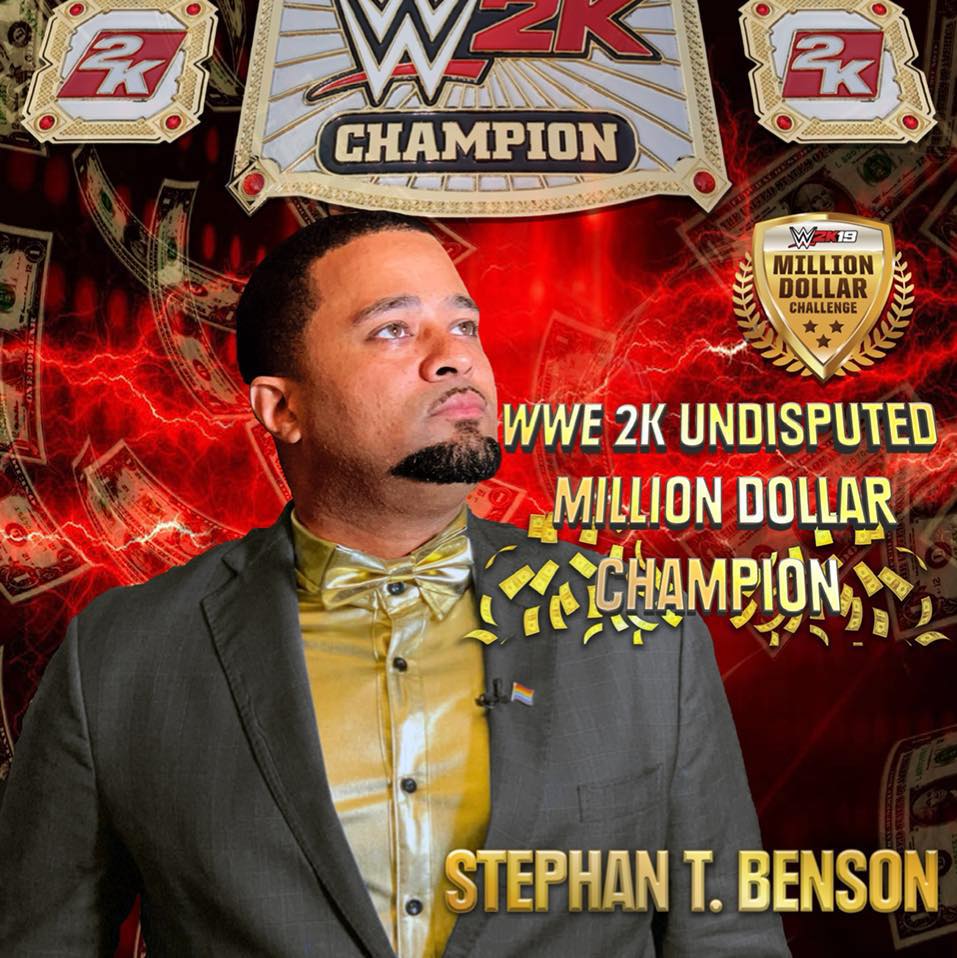 "If he beats me I will shake that man's hand, but the virtual squared circle - that is MY spot. That is MY ring. I don't care if it's No Mercy.  He will never, EVER beat me in a WWE game."   - Stephan Benson on a rematch with AJ Styles  
With the release of the latest installment of WWE 2K Games upon us, we talk with the reigning, defending, undisputed WWE 2k Million Dollar Champion of the World, Mr. Stephan T. Benson.  Stephan chats about his very real journey to the top at TakeOver Brooklyn where he defeated none other than the Phenomenal AJ Styles on PS4 in front of a rowdy Brooklyn Crowd.  Stephan even goes as far as to challenge the Phenomenal One to a rematch, while giving our listeners a chance to win a Collector's Edition of the WWE 2K20 game along with a $100 Microsoft Gift Card!! Tune in to find out how to win!
Follow The "Golden Voice" Stephan T. Benson @RealGoldenVoice
Thank you Mike and Michelle from Sledgepad LLC, JayCrow, and Shannon Krus for being Patrons!! 
Follow the BCP on Facebook & Twitter: @bobculturepodcast
BCP Instagram:   The Bob Culture Podcast