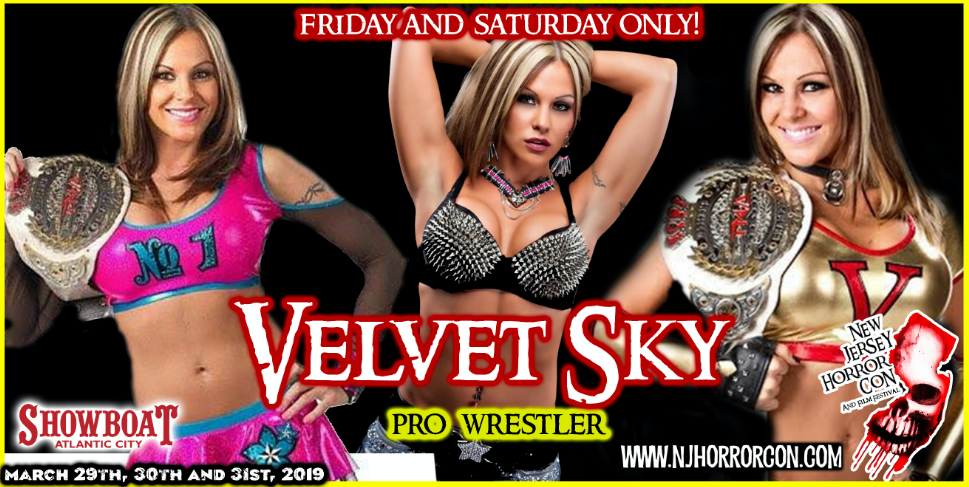 "I will say that The Knockouts busted our butts back then. It was at a time where women's wrestling wasn't on the forefront like it is now. So we fought tooth and nail to make sure we were always featured on shows."  - Velvet Sky
Just days before her surprise return to the ring at the ROH/NJPW G1 PPV we sat down with one of the all time greats in women's wrestling, Miss Velvet Sky!  The Former Knockouts Champion talks Oreo cookies, dream opponents, and her thoughts on the women' revolution.   This was a fun conversation with a truly beautiful person! 
Follow Velvet Sky on Twitter:   @velvelholler
Photos Property of NJ Horror Con
Thank you Mike and Michelle from Sledgepad LLC, JayCrow, and Shannon Krus for being Patrons!! 
Follow the BCP on Facebook and Twitter: @bobculturepodcast