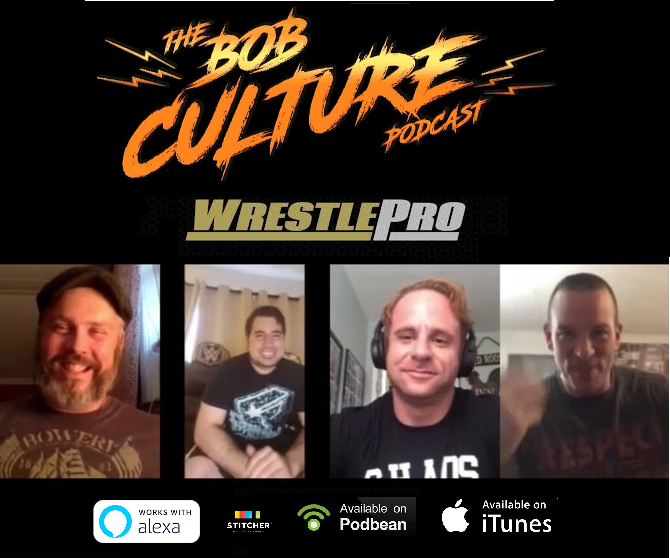 "For an indy show, it was great. That crowd was pretty passionate. Nobody wanted to leave. Nobody wanted to go home. Everyone just wanted to hang out and not admit that the show was over. That was kind of a cool feeling.  Everyone was eternally grateful. It was a really great experience. "
- Pat Buck on Running WrestlePro Shows in Alaska
On the latest episode of the BCP, we're joined by the combined heart and soul of Wrestlepro, Mr. Pat Buck and Kevin Matthews. The gentlemen pull back the curtain for us to chat about their next show in Alaska, booking, Create-A-Pro, The Pat Buck Show, and the future of Wrestlepro. Get your tickets for WrestlePro Alaska scheduled for September 19th in Anchorage, AK at: https://bit.ly/2XMiAzF
Follow Wrestlepro: @WrestlePro 
Tunes provided by Roulette
Support the BCP on Patreon! 
https://www.patreon.com/bobculturepodcast
Thank you Mike and Michelle from Sledgepad LLC, JayCrow, and Shannon Krus for being Patrons!! 
Follow the BCP on Facebook & Twitter: @bobculturepodcast